6 Ugly Party Shirts For Christmas
Christmas and partying are necessary for each other no matter what age group you belong to. Everyone rejoices and there are various events planned beforehand. Themed parties play an important part in making Christmas memorable for many families and friend groups. A few of the examples of themed parties cool pool parties, ugly costume parties, and fancy dress parties. Ugly costume parties are particularly popular and you can have a really nice time with your family and friends. The best part about ugly party is that everyone can participate with an ugly costume and today we will talk about 6 of the best ugly party shirts you can buy for Christmas.
1. 2020 Hot Hairy Sweatshirt
This is a really popular ugly party sweatshirt among the customers especially in 2020. It is designed for Christmas 2020 and it is available in various sizes. You can get this one for your whole family or your group of friends. You don't need to go to a shop as you can order it here online.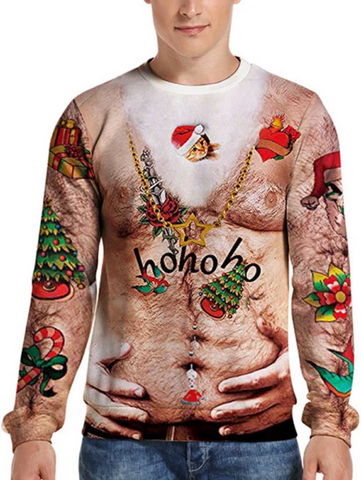 2. Wreath Ain't Nothin but a Party Shirt
A Christmas party without 2Pac wouldn't be considered a party by hip hop fans. Not only the USA but the whole country still remembers 2Pac and his legacy lives on. This shirt has 2Pac at the front wearing a Santa hat. The phrase is also visible on the shirt which makes it even more suitable for Christmas.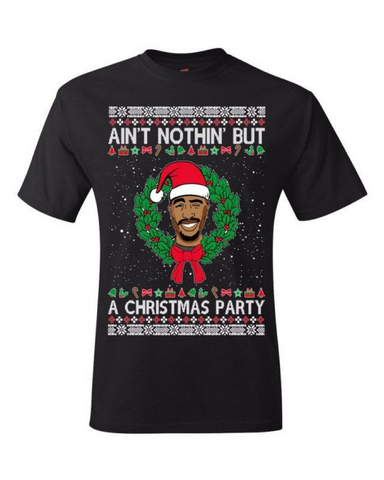 3. Baby Reindeer Sweatshirt
An ideal sweatshirt for women, children, and teenagers this one contains a baby reindeer. The cuteness would definitely melt the hearts of the people at the party and you would receive so many compliments because of your choice. This one definitely deserves all the praise it can get and you need to buy it for your loved ones this Christmas 2020.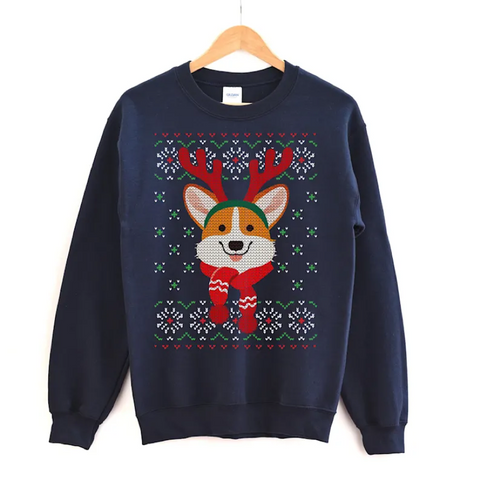 4. Holiday Funny Eggs Sweatshirt
A suitable sweatshirt for any ugly party especially if it is around Christmas because all the Christmas elements are visible on the sweatshirt. The color, the characters, and the pattern are ideal for a Christmas party. You can see reindeer and snowfall on the shirt as well. Get it for you or your loved ones today from here.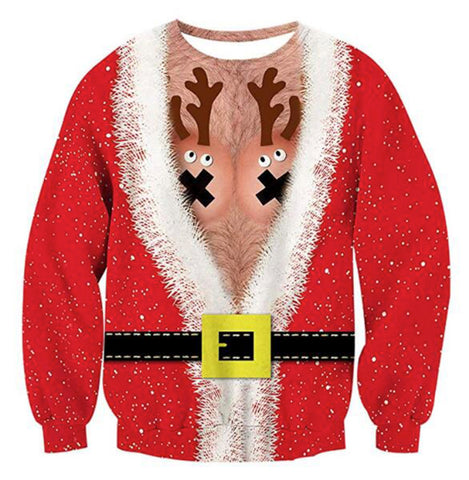 5. Don't Be Tacky Shirt
This shirt contains the phrase "Don't Be Tacky" and it is quite clear from the phrase that it would qualify for an ugly party costume. Definitely, not a great message to carry on your shirt if you are going for a usual party but ugly parties are known for such shirts. You would become a crowd favorite if you can pull this off with a few funny puns during the event.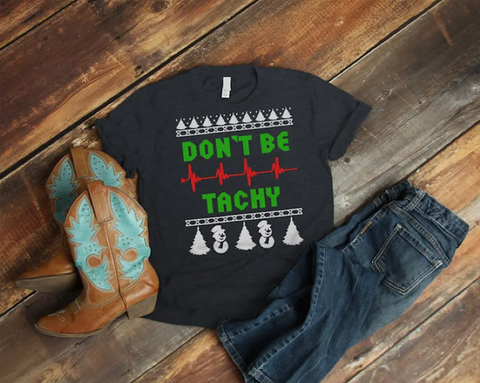 6. Joyful Multicolored Sweatshirt
If you are interested in buying a lowkey sweatshirt that isn't that extreme then this is the one for you. It contains different colors and it is divided into 2 parts combined together. A part of it also resembles a school uniform so a lot of things are going on the shirt. It would help you stand out during the event for sure. Get it from here.