Rock the Ugly Party with Ugly Party Outfits This Year
Ugly Party is a special event mostly celebrated in December every year around the globe and people really love to take part in it in the United States of America. The event itself explains that you have to wear an unusual outfit to the party that can be called ugly but it doesn't have to be don't look at me ugly. There are a number of fun ideas that you can play with on an ugly party event, for example, the uglypartyoutfit provides you a long list of choices that qualify for an ugly party outfit but are also really fun to wear. You can have a memorable time with your family and friends wearing any of uglypartyoutfit choices. These outfits are designed in a way that anyone in any age group can wear them. There are different options and different sizes to choose from and every outfit is made of high-quality material.
The uglypartyoutfit facilitates everyone from a baby at a tender age to someone who is old. There are different ideas and outfits for everyone, for example, you can surprise your grandfather or grandmother by wearing matching dad bod shirts. Another option is to wear a six-pack shirt along with your family and enjoy the ugly party. You can even rock these outfits on different occasions like Christmas or friends' get together or even a pool party. The best thing about uglypartyoutfit products is that they bring the whole family or friends' circle together. 
Either you can choose a single theme or you can buy different choices at affordable rates. These outfits would not only look good at you but they will also bring unique photo ideas with them as well. Imagine having a family photo with your whole family wearing different cool outfits. Such memories are valuable and you would remember the occasion even after a number of years because it would be attached to a unique idea.
Normal is forgotten but any unique event or a happening is remembered. That is how our brain works. You would forget the usual events that you go through on an everyday basis but a special occasion or an unusual memory would live forever with you. You would exactly remember when and where did that happen. Uglypartyoutfit gives you a special chance to turn all your special events into such special memories that would live with you all life long.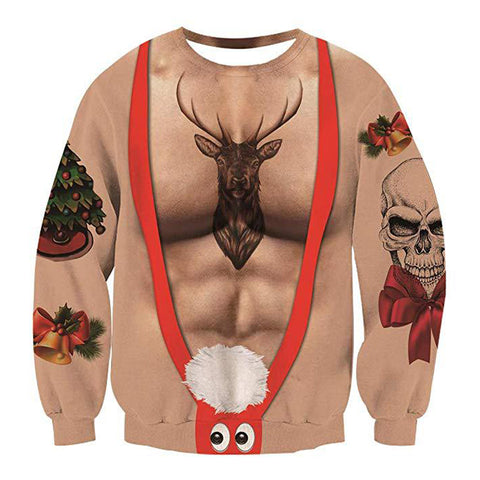 We are providing you an opportunity to make a special memory in your life that would live with you forever. All the outfits are available at affordable rates so you don't have to burden yourself for having the time of your life on an event. We will deliver your order once you have finalized it and you would be able to receive it on your doorstep. You don't have to go through any hassle as we accept online payment through different channels and you can select the one that suits you the most. We are waiting to hear back from you because we want to include you in the ever-increasing list of our customers