As all of us are getting ready for the most special event of this year i-e Christmas 2020 it is extremely important to figure out the activities that will make this day even more special. With the second wave of Covid-19 hitting the United States and the rest of the world we have to be really careful to win the fight against this pandemic. Christmas this year is coming as a beacon of hope because the news of vaccinations showing positive results are coming from all around the world as we are getting closer to the end of this year. Let's have a look at a list of activities to make this day even more special for you and your loved ones.
 Embrace the Technology
Technology has transformed the world into a much closer space than ever before. The internet has turned this world into a global village and during this pandemic, it has kept us closer with our loved ones. There is no reason to not accept this change and we have to get used to it for a while until the circumstances become normal again. Use video calling services, online gaming services, online shopping services, and online video streaming services to attend the Christmas sermons, meeting your loved ones, and sending them Christmas gifts online.
Family Karaoke
There are great songs related to Christmas and the list keeps on increasing every year. You can get in the Christmas spirit by doing karaoke at home and singing the songs along with your friends and family. This activity can also be performed online so you can do it with your extended family as well. 
Shopping Ugly Christmas Sweater
There are dozens and dozens of options available online and you can choose the perfect ugly Christmas sweater instead of being confused about what to buy anymore. It is a traditionally suitable gift for every Christmas and now you have perfect options with a blend of modern creativity here.
Adding a Book to Christmas
If you are a book lover it would be great to add a new book to your collection this Christmas. Even if you are buying something for your kids a Christmas storybook would be an ideal gift as it would give you the chance to spend more time with your family. This Christmas it is all about getting more connected to your family.
Give Knitting a Try
If you are living away from your grandmother and she is alive and well you may receive a hand-knitted scarf as a gift. You can make it an event by learning how to knit a scarf from your grandmother, mother, or even online. You can buy the kit online and your family can take part in this fun activity. It would definitely make the day more memorable and productive for you and your lovely family. Additionally, if you are able to knit a scarf properly you can even send it as a gift to your grandmother and surprise her which would be a really special moment for her.
Christmas is an event full of blessings and surely the highlight of every year. Traditionally gifts are exchanged for showing your gratitude and appreciation all around the globe for hundreds of years. Thoughtful gifts increase the love and strengthen the bond as the person receiving the gifts feels appreciated. Make this Christmas 2020 even more special by choosing a beautiful gift for your wife making your life partner feel loved and appreciated. We have made this easier by creating a list of 7 best Christmas gifts you can choose this year.
1. I Love You Necklace
Jewelry has been loved by women for thousands of years and you can cash the opportunity by gifting a beautiful necklace inscribed with "I Love You" to your wife this Christmas. It would not only make her eyes shine even brighter but also spark a romantic fire between both of you on the eventful day of Christmas 2020.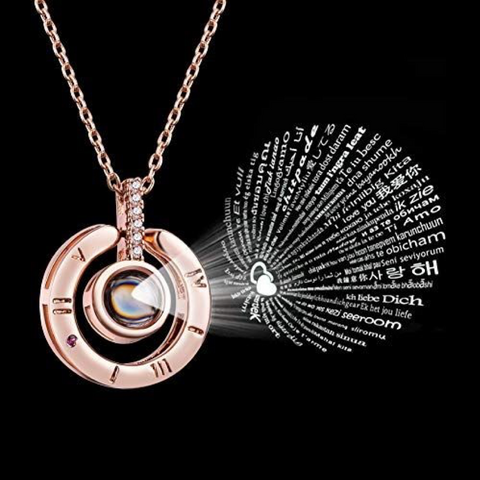 2. Holiday Cat Cute Sweatshirt
Treat your wife with a cute holiday sweatshirt with a cat lurking out. You can even get matching sweatshirts and take memorable snaps. It is an ideal gift for the holiday seasons and it can also be worn as an ugly party outfit although it is one of the cutest sweatshirts you would see this Christmas 2020 season. You can order it from here.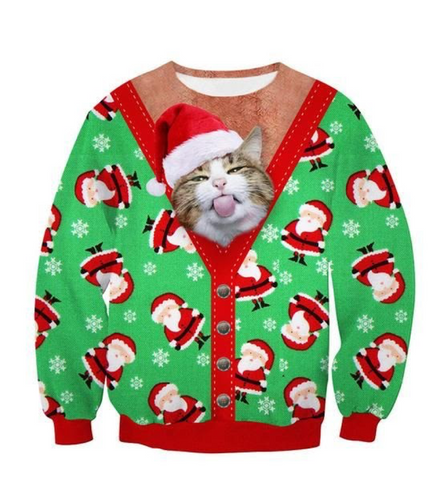 3. Angel Wings Earrings
If you think your wife is the guiding angel in your life you could present her angel wings earrings and make her Christmas way more special. These earrings are a perfect way to show your appreciation for all the love and comfort she has provided you.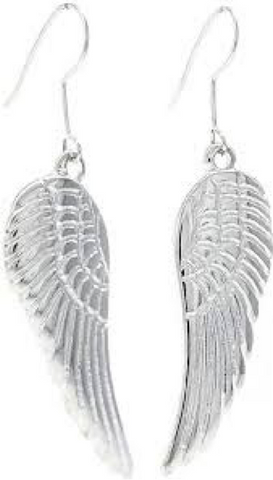 4. Cashmere Sweater
As Autumn is here so it's a great time to gift a warm and chic Cashmere sweater to your life partner. It is not really expensive as compared to other well-known brands and it would definitely help her upgrade her winters wardrobe.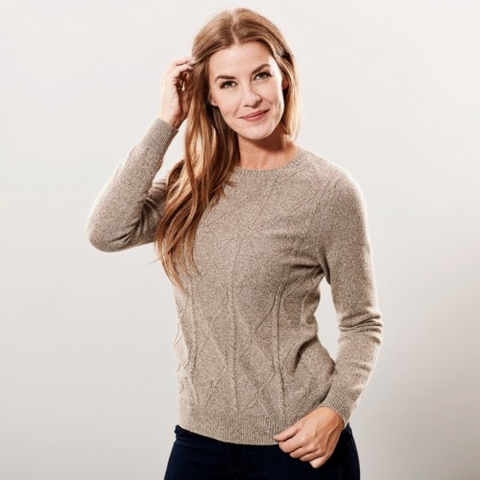 5. Holiday Bikini Sweatshirt
Fancy sweatshirts are extremely popular during every Christmas season but you can choose a  bikini sweatshirt this Christmas. The sweatshirt also depicts a summer-ready bikini body so you can experience how would you look if you have a model's body. Get the sweatshirt from here and gift it to your wife to make her Christmas 2020 more special.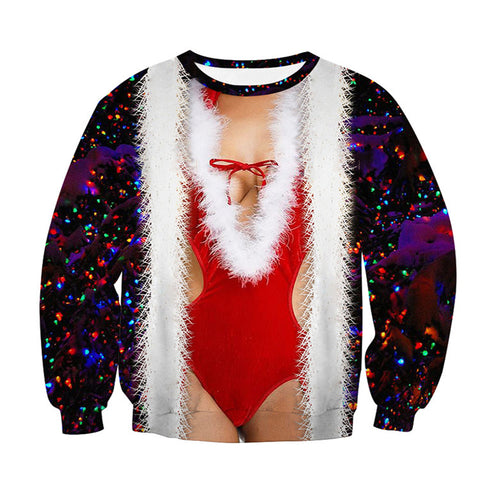 6. A Fancy Watch
Surprise your wife with a beautiful yet non-traditional gift this Christmas. A fancy watch from brands like Chanel, Cartier, etc. would serve the purpose in the best possible way. Such a gift is always remembered because your wife can wear it regularly or at special events. It would be a souvenir of your love and gratitude for your wife. She would definitely give you a tight hug after receiving such a precious gift.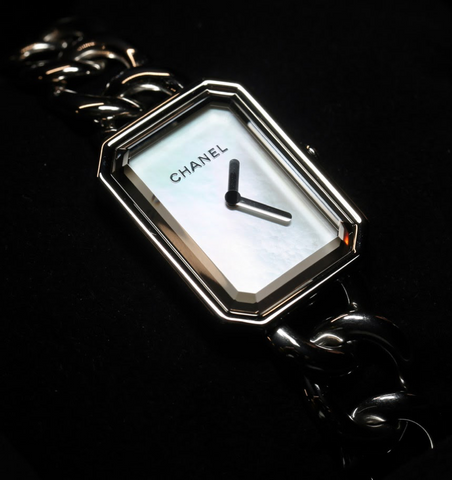 7. Women Muscle Bra Sweatshirt
A sexy Christmas sweatshirt ideal for your wife. The sweatshirt comes with the Santa Claus outfit and a bra with a muscular body. It would make your Christmas 2020 memorable as you can get a matching sweatshirt with muscular body for yourself as well. Order it now.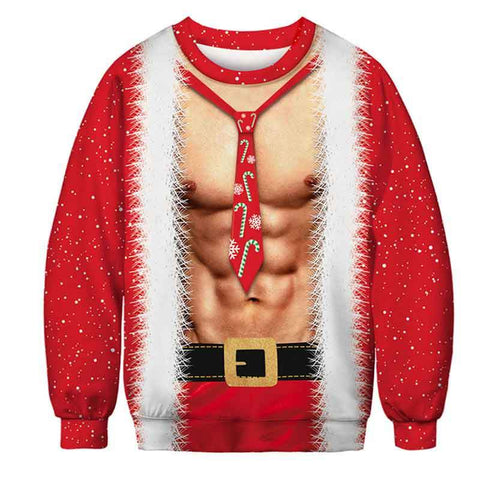 Why workout when you can wear uglypartyoutfit shirts and look handsome on every event? Enjoy looking great any time of the day and have a party ready body all year long.